Frank Bruno on his highs and lows and never giving up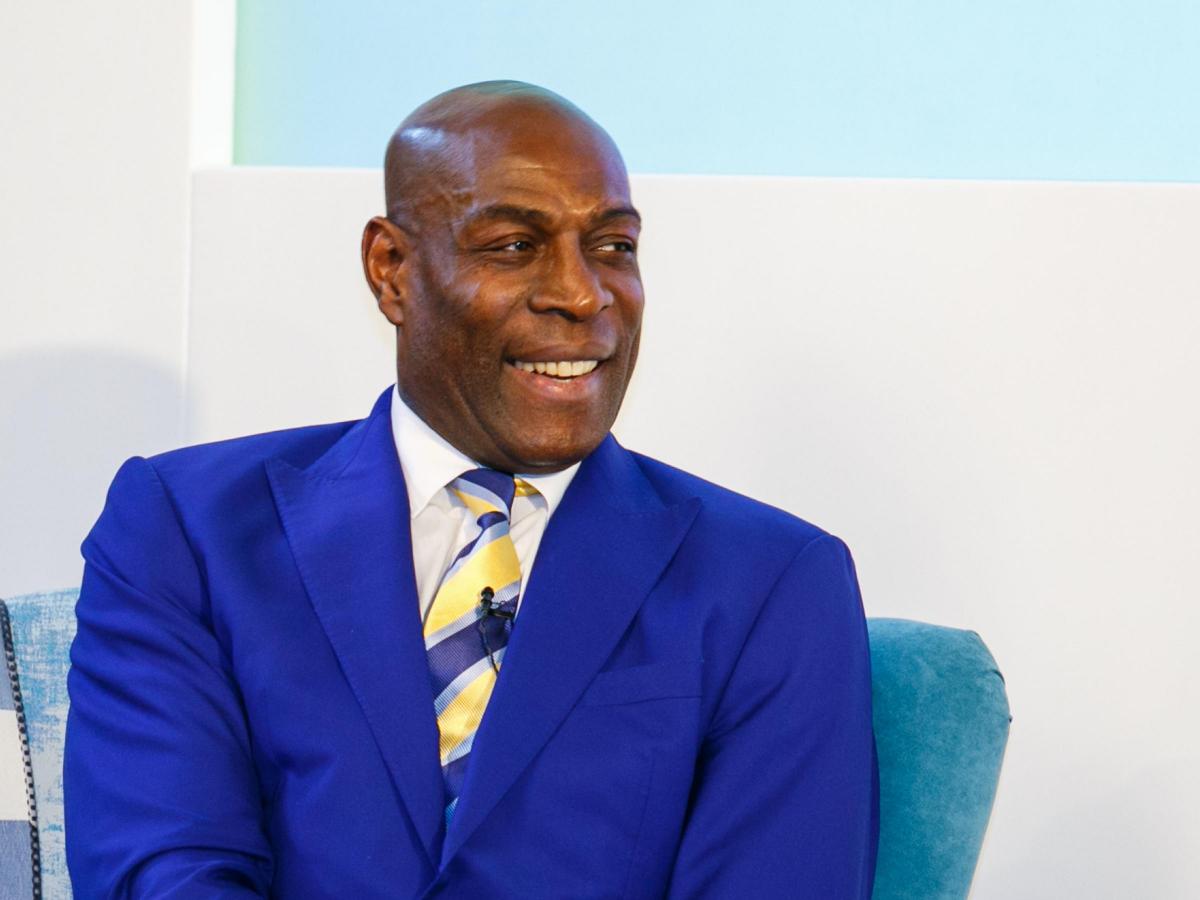 In this episode we have the iconic, and legendary former boxer, Frank Bruno MBE. He won the WBC World Heavyweight Champion belt after the 4th attempt against Oliver McCall, as the whole nation was cheering him on.
When I was 9 years old I was finally allowed to stay over at a friend's house to watch the historic Frank Bruno v Mike Tyson boxing match, never could I have imagined I'd one day get the chance to have a conversation with Frank, the man himself.  
Frank was my childhood hero and probably for many others too. He is, still today, considered a national treasure.
If you listen to the full episode you'll understand why.
His story is really about a man who refused to give up, the man who lost 3 times before he won the World Heavyweight Championship belt which he kept until his career ending fight with Mike Tyson.
The great man Nelson Mandela once said: You never lose, you either win or learn. In that failure is just a stepping stone towards your destination, and Frank's story is very much in keeping with this. This is a lesson of failure and using it as a stepping stone to achieve his ultimate prize.
You'll also hear about Frank's mental health struggles and his new found purpose that you might not know about - the Frank Bruno Foundation.
We'll cover:
Frank's early years
The highs and lows of his boxing career
Achieving his dream of becoming world champion
Frank's mental health struggles
The Frank Foundation and it's aims
Hosted on Acast. See acast.com/privacy for more information.
You can follow Wes on Instagram: @wesrashid or contact Wes on www.iamoutsidein.com
Frank Bruno's new book, 60 Years a Fighter,  is out now. Order now:
https://www.frankbruno.co.uk/product/frank-bruno-60-years-fighter-new-2022/
Synopsis of Frank's memoir:
In his own words, as he turns 60, Frank delivers the full, explosive story of his remarkable life so far.
At times harrowing, at times hilarious, but always 100 percent honest, Frank Bruno: 60 Years A Fighter is the sporting memoir of the year which pulls no punches.
In it Frank opens up on his journey to becoming a World Champion and the fight which has come after retirement with mental ill health.
Plus he lets us in on a lifetime on stage and screen and the thrills-and-spills of life in the public eye.
Featuring tributes by Prince Charles, Mike Tyson, Ricky Hatton and a foreword from Piers Morgan. PLUS an interview with Tyson Fury, an unseen ringside chat with Frank & 'Arry and Bruno's verdict on ALL of his 45 fights.